Snug Seat Stingray Stroller
| | |
| --- | --- |
| Manufacturer: | Snug Seat / R82 |
| Unit of Measure: | Ea |
---
Item Number:
SNG8702XXX
---
| | |
| --- | --- |
| Retail Price: | $3,395.00 |
| Total Savings: | $339.00 |
| Your Price: | $3,056.00 |
Product Description
The Stingray is a well thought out wheelchair with glorious colors and a futuristic design making it the obvious choice for any child.
The carbon frame with its trendsetting design encourages any family to go for a walk. The Stingray is in a league of its own.
Tilt and swivel frame allows for many seating position options.
---
Product Features
Tilt in Space and Back Recline
180° Turable Seat
Foldable
ISO 7176/19-2001 Vehicle Safe
Angle Adjustable Footrests Included!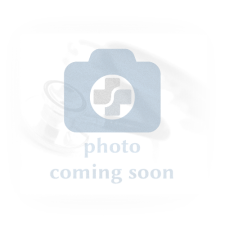 Some images may display non-standard options.
---
Tilt in space and back recline
Perfect seating position due to adjustable seat tilt and back angle adjustment. The seat unit tilts 45 and the back angles down flat, allowing your child to rest during the walk.
180 turnable seat
Revolutionary function with a 180 turnable seat unit, even with the child seated. Let your child explore the surroundings during the trip or simply turn the unit to obtain eye contact with your child.
Foldable
The Stingray is folded in an instant and fits into almost any car. Fold the seat and frame units separately or altogether and pack it into your car.
Safe transportation in vehicles
The Stingray has been tested and approved, according to ISO 7176/19-2001, for safe transportation in motor vehicles. The Stingray is approved for transportation of 88lbs. user weight in automobiles.
| | | |
| --- | --- | --- |
| Size | Size 1 | Size 2 |
| Seat width(A): | 10.25" | 12.5" |
| Seat Width Between Knee Supports: | 11.5" | 13.5" |
| Seat Depth(B): | 8.5"-12.5" | 11"-17.25" |
| Back Height at Shoulders(C): | 10.5"-16.5" | 15.5"-20.75" |
| Back Height(C1): | 17"-22" | 21.25"-26.5" |
| Lower Leg Length (D): | 5.5"-7.5"-11.75" | 5.5"-7.5"-11.75" |
| Seat Height Above Floor(E): | 20.5" | 20.5" |
| Inside Back width(F): | 11.75" | 14" |
| Outside Back width(F1): | 17.75" | 20.5" |
| Frame Width(G): | 23" | 23" |
| Frame Length(H1): | 29" | 29" |
| Push Brace Height(I): | 39.25",40.5",41.75" | 39.25",40.5",41.75" |
| Foot Plate: | 12.5"W x 8"H | 12.5"W x 8"H |
| Folded Frame Length: | 35.5" | 35.5" |
| Tilt Angle: | 45 | 45 |
| Folded Height | 19.25" | 19.25" |
| Frame Weight: | 29.5lbs. | 29.5lbs. |
| Seat Weight: | 12lbs. | 14.5lbs. |
| Max Load: | 88lbs. | 88lbs. |