Vitaglide Wheelchair Fitness Machine
| | |
| --- | --- |
| Manufacturer: | RehaMed International |
| Unit of Measure: | Ea |
---
Item Number:
RMTFIT001
---
Product Description
The VitaGlide is a revolutionary wheelchair accessible fitness machine that raises the bar for seated fitness programs. Using its patented linear, push-pull technology, the VitaGlide increases range of motion and involves more muscle groups, resulting in a more effective and efficient workout when compared to traditional seated systems.
Use of the VitaGlide helps to tone the upper body and rehabilitate the shoulders, all while providing a phenomenal cardiovascular workout. The VitaGlide is the result of extensive research into the causes of shoulder injuries and pain, especially amongst wheelchair users. Research has indicated that shoulder injuries occurring in wheelchairs are similar to rotator cuff injuries suffered by baseball pitchers, caused by imbalanced muscle stress placed on the shoulder joint. This imbalance results in what is clinically referred to as "Overuse Syndrome." The "push-pull" motion of the VitaGlide helps to work the back muscles in the shoulder, thereby balancing the overall shoulder musculature.
The home version of the VitaGlide allows you to experience the countless fitness and therapeutic benefits of the VitaGlide Pro from the comfort of your home! Compact in design, the VitaGlide is not much larger than a wheelchair, allowing it to conveniently fit in any home environment.
The VitaGlide was specifically designed to take the pain out of workouts. The optimal exercising position of the VitaGlide results in a natural, fluid "push-pull" motion at an angle where there is no unwarranted stress on the shoulders.
Additionally, the VitaGlide increases the range of motion, and involves more muscle groups, resulting in a more effective and efficient workout than traditional seated exercise programs. Users have indicated an overwhelming preference of using the VitaGlide when compared to a traditional Upper Body Ergometer, claiming that they not only receive a better workout in half the time, but they also do not feel pain in their shoulders during the workout.
The full range of motion involved with using the VitaGlide involves the back muscles in the shoulder. These muscles are typically underworked in wheelchair users, when compared to the front muscles in the shoulder, resulting in overuse syndrome. This is usually the catalyst of Rotator Cuff injuries and general soreness in the shoulders. Traditional Upper Body Ergometers involve the same muscles that are already being overworked from activities of daily living in a wheelchair. Additionally, the angle of exercise with Upper Body Ergometers puts extra stress on the shoulders due to the raised position of the arms during workout. Use of the VitaGlide helps to balance the entire shoulder musculature, thereby rehabilitating, and possibly eliminating the effects of this ailment. Please review the diagram below for an illustration of the muscles used with the VitaGlide compared to those used with an Upper Body Ergometer.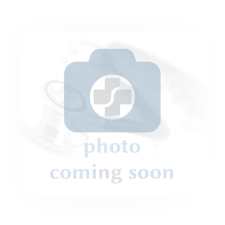 Some images may display non-standard options.
---
Comparison of Muscle Activity:
| | |
| --- | --- |
| Length: | 45.5in |
| Width: | 35in |
| Height at Entry Point: | 31in Raised / 23in Lowered |
| Total Height: | 40in Raised / 32in Lowered |
| Weight: | 65 lbs. |