Southwest Medical
Your partner in health and mobility for over 25 years!
TOLLFREE: 800-236-4215
---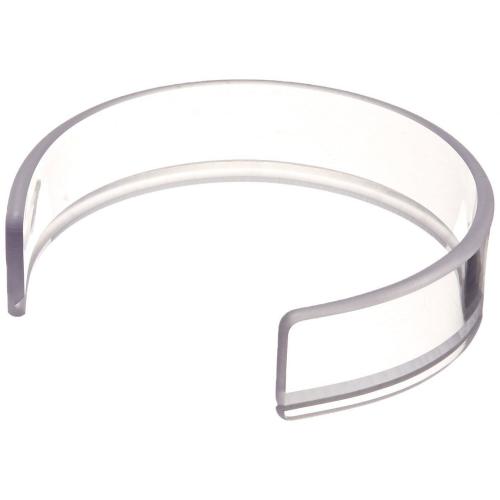 Manufacturer:
Patterson Medical
Part Number:
111X
Price:

$16.95

Ea
DESCRIPTION
This Invisible Food Guard provides extra assistance needed at mealtime to help disabled and elderly individuals increase dining independence. The clear plate guard provides a 1- high edge for users to push their food against, and can be used discreetly while dining out. The sturdy high-temperature plastic ring is easy to keep clean, dishwasher safe up to 125F.
The plate guard is ideal for users who have difficulty scooping food, attaching by sliding the grooved edge onto the plate to form a tight fit. The plastic ring easily attaches and detaches to round 8 - 11 inch diameter plates. The curved edge helps users guide food onto an eating utensil while preventing food from spilling onto the table and floor.
The Invisible Food Guard allows people to perform eating tasks more independently and improve quality of life. The plate guard is ideal for one-handed use and for individuals with poor hand dexterity or tremors. Use the plate bumper when dining in at home or when dining out at restaurants or social gatherings!
---