Southwest Medical
Your partner in health and mobility for over 25 years!
TOLLFREE: 800-236-4215
---
No-Rinse Shampoo - 16 oz.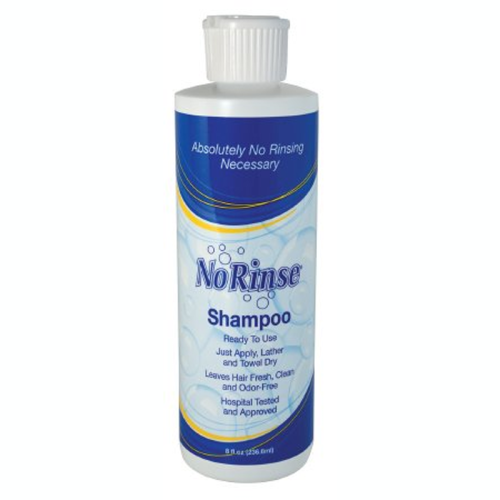 Manufacturer:
CleanLife Products
Part Number:
07524400200
Retail Price:
$9.00
Price:

$8.95

Ea
DESCRIPTION
Rinse-Free Shampoo is a product that allows you to clean your hair without the need for water. It is typically used as a convenient alternative to traditional shampoos, especially in situations where access to water is limited or when it may be difficult to rinse the hair thoroughly, such as in cases of mobility issues or incontinence. Rinse-Free Shampoo is typically applied to dry hair and massaged into the scalp and hair, and then wiped or brushed clean. It may contain ingredients to clean the hair and scalp, as well as conditioners to help detangle and add shine to the hair. It is important to follow the instructions for use and to consult with a healthcare professional if you have any concerns about using a Rinse-Free Shampoo.
pH balanced to be mild and non-irritating to the scalp, and leaves hair sparkling clean, odor-free, soft and manageable
---