EasyStand 5000 Youth Standing Frame - Discontinued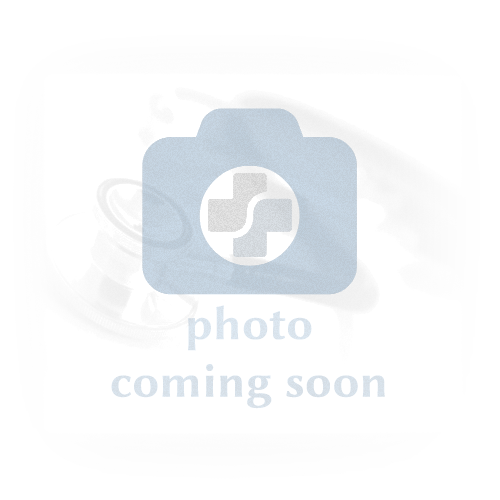 Manufacturer:
Altimate Medical - Easy Stand
Part Number:
5000Y
Your Price:
Out of stock
DESCRIPTION
The EasyStand 5000 Youth is no longer available and has been replaced by the Evolv Youth.
Passive standing has been demonstrated to prevent, reverse, or improve many of the adverse effects of prolonged immobilization. The youth EasyStand 5000 provides countless health and psychological benefits. Children can benefit from the development and improvement of upper body balance & strength, and standing will assist with skeletal development. Other benefits of standing therapy in a standing frame include: Lessening progressive scoliosis; Increase independence & self-image; Participate in activities that are meant to do standing up.
---
Who uses the 5000 Youth

Individuals ranging in height from 4'-5'6'' (122-168 cm) and weighing up to 180 lbs (81 kg)
Individuals with Cerebral Palsy, Spina Bifida, Muscular Dystrophy, Traumatic Brain Injury or Spinal Cord injury
Caregivers who transfer heavier kids
Schools that practice special education inclusion

What is the 5000 Youth

The 5000 youth is assistive technology that serves as both a school desk and a stander. Its specifically designed for growing teens. The modular sit-to-stand design encourages on-going compliance with existing standing programs. Support options can be added to accommodate the needs of many users.

Where would you use this product

Schools and Educational Settings
Childrens Hospitals and Therapy Centers
Outpatient Facilities
At Home

Individual Education Plan (IEP)
Getting Standing Equipment on Your Child's IEP

According to the US Dept. of Education, each child who receives special education and related services must have an IEP (Individual Education Plan). It is created by the IEP team (often parents, teachers, and therapists). It consists of certain information designed to meet the child's unique needs, including annual goals, special education and related services (such as physical & occupational therapy),participation with nondisabled children, and much more. The IEP team must always consider the child's need for Assistive Technology devices. Creating an IEP that includes standing therapy allows multiple IEP goals to be accomplished simultaneously (i.e. the child stands during speech therapy or included in physical education activities)
Standing programs are fast becoming a regular part of the special education programs in schools all across the nation. Therapists and Physicians recommend daily standing therapy to enhance function and well being.

When would you use this product

In school, doing science projects
At home, playing video games
In therapy, when adjust-ability is key

How does it work

Transfer from the wheelchair to seat
Position the knee pad and other supports
Move table to desired level
Pump actuator handle to desired standing position

Why is the 5000 Youth a better choice

Caregivers and growing teens are more comfortable with the 5000 Youth because of the safe and easy transfer and supportive transition to standing.
Children that have contractures, or can not stand fully upright, can be positioned at any point between sitting and standing.
Manual hydraulic actuator allows user to pump themselves into the standing position independently.
Tool-free adjustments and support options are ideal for busy multi-user environments.

Quick and Easy Adjustments

Seat Depth
Back Angle
Table / Front Pad
Side Supports
Kneepads
Foot Plates
(plantar dorsi, toe-in/toe-out)




Upholstery Color Options

Standard
(N/C Option)
(N/C Option)
SPECIFICATION
| | |
| --- | --- |
| Height Range: | 4'0"-5'6" |
| Weight Capacity: | 180 lbs |
| Seat Depth Range (from seat pivot): | 14"-18" |
| Seat Height from Floor (transfer height): | 19.5" |
| Seat to Foot Plate Range: | 11"-19" |
| Table/Front Pad Depth Range (from seat when standing): | 2"-10" |
| Table Height Range (from seat pivot): | 12"-26" |
| Kneepad Depth Range: | 3"-5" |
| Knee Width (center to center): | 8" |
| Footprint: | 26.5"x33" |
| Weight of Basic Unit: | 121 lbs |
| Frame Color: | Black Powder Coat |
| Standard Upholstery Color: | Graphite Gray |
| Clear Desk Table Size: | 20"x25" |
| Black Formed Table Size: | 19.5"x20" |
| Overall Width: | 28" ( oversized clear table 32" ) |
REVIEWS
Please review this product!