Ki Mobility Catalyst 5Ti
| | |
| --- | --- |
| Manufacturer: | Ki Mobility |
| Unit of Measure: | Ea |
---
Item Number:
KIMCAT5Ti
---
| | |
| --- | --- |
| Retail Price: | $3,095.00 |
| Total Savings: | (30%) $928.00 |
| Your Price: | $2,167.00 |
Product Description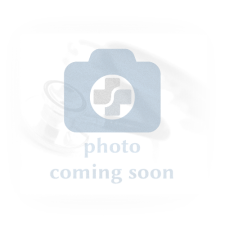 Some images may display non-standard options.
The Catalyst Difference

Between-the-Rails Seat Frame is Ki
Dual Interlocking Cross Braces are Ki



Most wheelchair seat rails sit above the frame unsupported.

A between-the-rails frame design uses the side frame to improve support for the cross brace. The steel reinforced, composite seat hooks mount on the front and back of each side of the frame. These hooks have subtle edges that hold and support the seat tubes and take much of the load off of the cross braces.



Dual Interlocking Cross Braces have multiple advantages. The four interlocking crosstubes:

Minimize the racking common in folding designs, making the chair more rigid.
Limit racking and minimize the forces that would otherwise torque the cross brace, eventually causing failure.
Create a stronger overall design, while making the chair lighter.
Heat Treatment is Ki
Ki Mobility is the only major wheelchair manufacturer to Heat Treat their wheelchair frames after welding. The heat generated during welding weakens the tubing area adjacent to the weld. This area is referred to as the Heat Affected Zone. Ki Mobility's heat-treatment after welding significantly increases the strength and durability of the frame components.



Between-the-Rails Welded Lower Tabs

Traditionally, cross braces have been engineered to form a parallelogram. This geometry was required to allow the cross brace to fold.

It also forces compromises. Cross braces unsupported by the frame can be racked and are vulnerable to breakage unless reinforced. Reinforcement usually means a much heavier chair.

The construction of other between-the-rails design (with welded lower tabs) adds weight, cost and restricts the ability to fold up the chair.




Standard Cross Brace

The Power X-Hinge eliminates the requirement that folding chairs must use a parallelogram cross brace configuration.
The Power X-Hinge is an extensible link that expands and contracts when the frame folds and unfolds. This construction provides you with a frame that is:

More Rigid
Stronger
Lighter
Easier to fold
Tighter when folded

Seat Upholstery
The Catalyst does not depend on the tautness of the seat upholstery to create a rigid frame. Traditionally, wheelchair seat upholstery gets tighter and tighter as the chair opens, until it finally snaps into place, as the linkage goes "over center". This indicates that:

The seat upholstery is not an integral part of the frame structure.
The upholstery must be taut for the frame to be rigid.
Rigidity will be lost in as little as a few months as the upholstery stretches.
---
Patented Power X-Hinge
Between-the-Rails Seat Frame
Dual Interlocking Cross Braces
Constructed of Ti3AL/2.5V Titanium
| | | | | |
| --- | --- | --- | --- | --- |
| Overall Rating: | | 0 Reviews | | |
---
Be the first to review this product, add your review today!