EZ-ACCESS Transitions Modular Threshold Ramp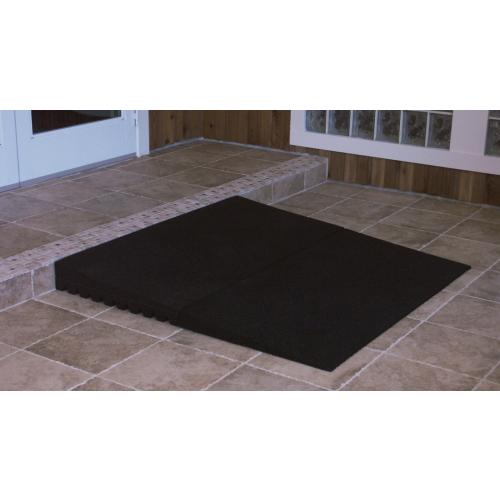 Manufacturer:
Homecare Products
Part Number:
TMEM 2.5-X
Retail Price:
$230.90
Your Price:
Out of stock
FEATURES
Inside or Outdoor Use
Easy to install
Portable
Up to 4 3/4" (using risers and additional ramp)
Riser Usable size (W x L x H) - 24"x 24"x 2.25 (two each)
DESCRIPTION
Designed for doorways and raised landings, the TRANSITIONS Modular Entry Mat can be used by itself or in a pair to make entry convenient and safe. The mat simply sits against the door sill (inside or outside) to provide a smooth ground-to-sill transition. The Modular Entry Mat is made of 100% recycled material, is slip-resistant, and is designed for years of continued use. To accommodate wider entrances two mats can be placed side-by-side. Its 2 inch height can be easily trimmed or notched to fit any entrance. Optional risers are available to reach heights greater than 2 inches.
---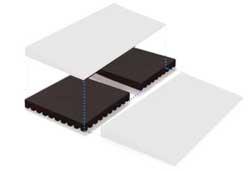 Use two rubber ramps along with the optional risers to get up to 4 3/4" rise.
REVIEWS
Please review this product!