Southwest Medical
Your partner in health and mobility for over 25 years!
TOLLFREE: 800-236-4215
---
1. Choose Manufacturer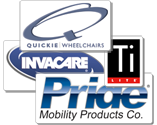 2. Choose Product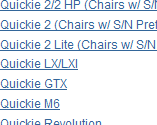 3. Select Part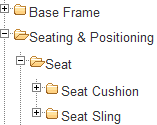 4. Add to Cart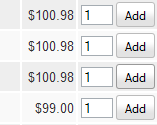 Loading...
Jazzy 1143 Ultra
Anti -Tip / Freewheel Release

Articulating Beam / Casters

Battery

Battery Chargers

On Board

Actuator Mounted

Belly Pan Mounted

Off Board

Drive Wheels

Electronic (Utility) Tray

50 - 70 Amp Breakers W/ Serviceable Hardware

Elevate

Standard

Footrest Platform

Joystick (Master Controls)

Joystick (Master Controls)

Mounting Brackets

Multi -Axis

Inline

Swing Away

Brackets & Components

Joystick & Controller Mounts

Complete Assy., 7 In. Ext.

Complete Assy., 4 In. Ext.

Main Frame / Battery Tray

Standard

Power Elevating Seat

Motors / Freewheel

Owner'S Package

Shipping Container

Shrouds

Towers / Mounts / Actuator

Towers & Trapeze Bars

Actuator
Jazzy 1143 Ultra
Name: Jazzy 1143 Ultra: Controller Assemblies - Vsi
Manufacturer: Pride Mobility
Both the 4-Key and the 6-Key VSI controllers are depicted with the same in-line controller bracket, FRMASMB4767. *A1 VSI controller for units equipped with a power seat.
| Pos. | Part # | Description | Remarks | Price | UOM | Buy |
| --- | --- | --- | --- | --- | --- | --- |
| A1 | ELEASMB5043 | CONTROLLER, VSI, ASSY, 6 KEY, 50 AMP, 1 ACTUATOR, W/FLYING LEADS, ULTRA SERIES PROGRAM | | N/A | EA | Please Call |
| B1 | ELEASMB5042 | CONTROLLER, VSI, ASSY, 4 KEY, 50 AMP, W/FLYING LEADS, ULTRA SERIES/J600 PROGRAM | | | EA | |
| C1 - D2 | FRMASMB4767 | JOYSTICK MOUNTING BRACKET, ASSY, VSI CONTROLLER, INLINE-RIGHT | | | EA | |
| C1 | SCRPPH1122 | SCREW, PPH, BLACK ZINC, M5-.8 X 18MM | | | EA | |
| D1 - D2 | FRMASMB6220 | JOYSTICK MOUNTING BRACKET, ASSY, VSI CONTROLLER, INLINE-RIGHT, W/END CAPS, E-1010-280 | | N/A | | Please Call |
| D1 | DWR1010D123 | MOUNTING BRACKET, JOYSTICK WELDMENT, VSI, INLINE RIGHT, D-1010-123 | | N/A | | Please Call |
| D2 | PROECAP1014 | CAP, END, PLASTIC, 3/4" X 16GA, ROUND | | N/A | | Please Call |
| E1 | PLSINDV1164 | VSI SHIELD, (P&G: P76630) | | | EA | |