Southwest Medical
Your partner in health and mobility for over 25 years!
TOLLFREE: 800-236-4215
---
1. Choose Manufacturer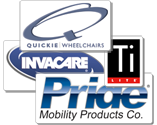 2. Choose Product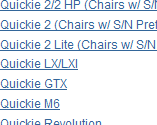 3. Select Part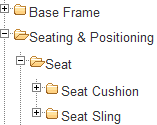 4. Add to Cart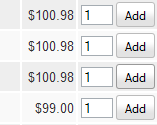 Loading...
Jazzy Elite Es
Batteries

Battery Charger

Caster Forks / Wheels

Controller / Harnesses

Decal / Owners Package

Decal Package

Owners Package

Jazzy Elite Es

Jazzy Elite Es W/ Basic Armor Package

Drive Wheels

Footrest Platform

Joystick / Mounting Bracket

Main Frame/Anti-Tip/Seat Post

Motors / Freewheel

Motors

Freewheel Levers / Motor Mounting Hardware

Shrouds

Shrouds

Shrouds, Solid Color
Jazzy Elite Es
Name: Jazzy Elite Es: Elite Es Owner's Package, Sn's Begin With Jc1
Manufacturer: Pride Mobility
*N/A Not applicable.
| Pos. | Part # | Description | Remarks | Price | UOM | Buy |
| --- | --- | --- | --- | --- | --- | --- |
| N/A | INDASMB7120013 | OWNER'S PACKAGE, ASSY, JAZZY ELITE ES | | N/A | | Please Call |
| N/A | INFMANU4355 | MANUAL, OWNER'S, JAZZY ELITE ES, US | | | EA | |
| N/A | INFINFB3046 | MANUAL, PRODUCT INSERT SHEET, JAZZY ELITE ES PRODUCT SPECIFICATIONS, US | | | EA | |
| N/A | INFINFB1137 | MANUAL, WARRANTY CARD, ENGLISH | | N/A | | Please Call |
| N/A | PROZBAG1003 | BAG, 10"L X 12"W X 2MM, ZIPLOCK | | N/A | | Please Call |
| N/A | PLSTIE1013 | CABLE TIE, BLACK, NYLON, 8" L, 40 LBS TENSILE STRENGTH | | | EA | |
| N/A | DWR1020L003 | HANG TAG, FULLY RECHARGE BATTERY BEFORE INITIAL USE, 6-1/4" X 3-3/8", L-1020-003 | | | EA | |
| N/A | DWR1235L519 | HANG TAG, ROUND, GENERIC, COUNTRY OF ORIGIN, L-1235-519 | | | EA | |
| N/A | HDWINDV1058 | HEX KEY, BLACK, 4MM | | | EA | |
| N/A | VELDBLS1001 | REUSABLE FASTENER, 1/2"W X 8"L, HOOK & LOOP | | | EA | |
| N/A | INFMANU3992 | MANUAL, CONSUMER SAFETY GUIDE, POWERCHAIR | | | EA | |