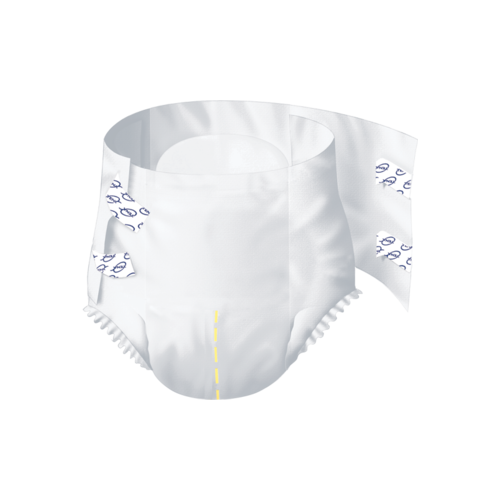 Manufacturer:
SCA Hygiene Products
Part Number:
67620
Price:

$7.90

Pk 12
DESCRIPTION
TENA Dry Comfort Briefs offer TENA quality at an affordable price. This product has innovative features that help promote efficiency while providing a more comfortable, flexible fit for wearers.
---
Soft cloth-like feel
No more plastic-type material. The soft fabric provides the wearer with a comfortable and discreet solution.
Readjustable Hook Fastening Tabs
Secure protection and high comfort. Promotes easy handling and unlimited refastenability.
Moisture Proof Lining
Runs the full length of the product and protects clothing and linens against wetness.
Odor Control Technology
Reduces the effect of urine odor.
TENAs Curved Leg Elastics
Designed with body curves in mind, they ensure a close body fit for highly secure and comfortable protection.
Wetness Indicator
Wetness indicator on the outside of the product turns from yellow to blue indicating that in needs to be checked.
Customers Also Bought