Visi-Flow Irrigation Starter Set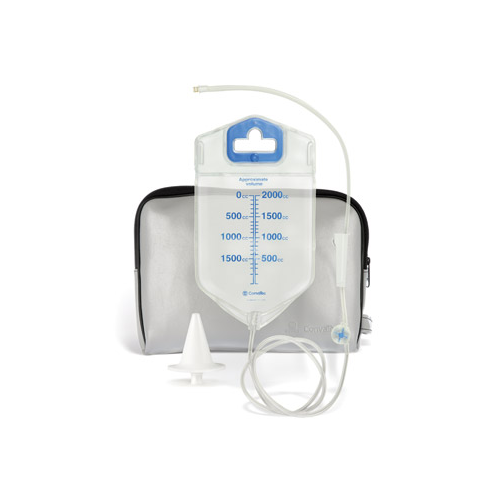 Manufacturer:
ConvaTec
Part Number:
401916
Your Price:
Out of stock
DESCRIPTION
Designed for people with a colostomy whom irrigation is indicated. It is a complete irrigation system offering the advantages of flow visibility and control, easy front filling and removable stoma cone.
Contains: Visi-Flow irrigator with stoma cone, 2 Stomahesive wafers with SUR-FIT flange, 2 SUR-FIT irrigation sleeves, 2 SUR-FIT closed end pouches, stoma lubricant, ostomy belt, tail closure, brush and carrying case.
---
Discontinued by manufacturer - 1/14/2021