Esteem + One-Piece 8" Closed-End Pouch w/ Stomahesive Skin Barrier and Filter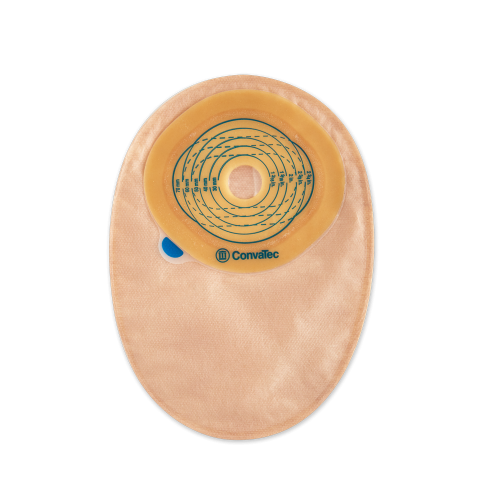 Manufacturer:
ConvaTec
Part Number:
Price:

$120.70

BX 30
DESCRIPTION
The Esteem + One-Piece Closed-End Pouch with Stomahesive skin barrier combines the simplicity of a one-piece system with the security of Stomahesive. Designed for one-time use the pouch is made of a quiet, odor-proof, non-clinging material that is comfortable next to the skin. A built-in filter deodorizes and releases gasses. The cut-to-fit style provides the ability to cut the opening to fit the shape of the stoma.
Available in larger lifestyle pack sizes, a convenient way to purchase monthly supplies.
With one-sided comfort panel and no tape collar.
---
REVIEWS
Please review this product!