URSEC Spill Proof Urinal - Female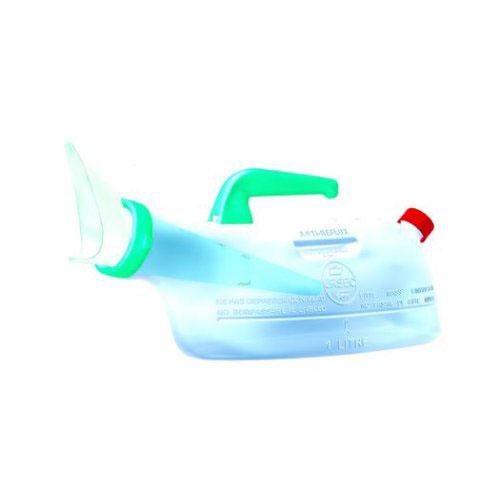 Manufacturer:
Providence Spillproof Container
Part Number:
URSECF
Price:

$75.60

Ea
DESCRIPTION
THE URSEC is the first urinal that has an innovative anti-reflux system and will not spill its contents, even if rolled completely over.
URSEC ncorporates the best features of traditional urinals and solves the problem of accidental spills.
Made from sturdy plastic the URSEC has a wide stable base making It easy to position for use. The large ergonomic handle hangs conveniently on bed rails and is easy to hold and manipulate.
All edges and openings are smooth to ensure patient comfort and ease of cleaning. Simple to use even in the dark, the URSEC holds a large capacity of liquid. Contents can be quickly and hygienically emptied using the screw-on MTQuick cap at the back of the unit.
Cleaning is simple, just unscrew the anti-reflux funnel and rinse the container with soap and water, or a good disinfectant.
---
Customers Also Bought