Southwest Medical
Your partner in health and mobility for over 25 years!
TOLLFREE: 800-236-4215
---
Ultima Reclining Shower/Bath Transfer System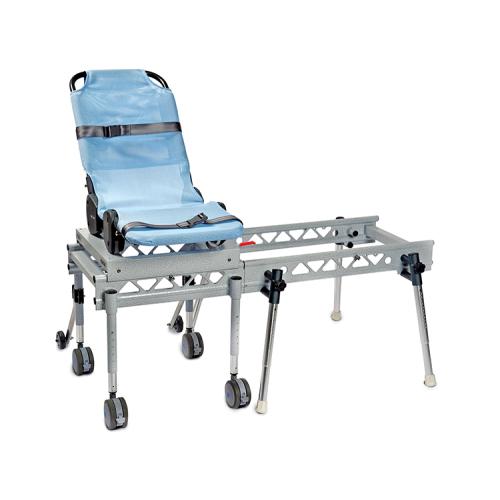 Manufacturer:
Inspired by Drive (Columbia Medical)
Part Number:
BTUAF-5130M
Retail Price: $5,250.00
Price:

$4,015.00

Ea
DESCRIPTION
The Ultima Reclining Shower/Bath Transfer System meets the needs of many caregivers. Use the Ultima for transfer over the tub or in a roll-in shower. The back reclines for extra positioning. Unique locking system prevents the chair from sliding when the transfer system is disengaged.
---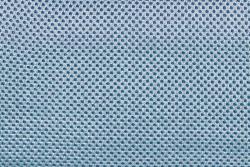 Comfort/Functionality
The Ultima Bath Transfer seating system combines a mesh seating area with a stainless steel frame, and multiple adjustment angles which team to create a comfortable environment for the user along with the necessary functionality and durability the parent or caregiver desires.
---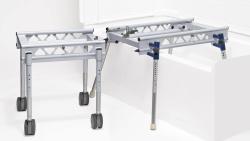 Safety
Both tub bases (Foldable and Compact) are constructed with high-grade aluminum and stainless steel, which provides exceptional strength and durability. The Slider Safe Auto-Stop Safety System ensures that the chair will not come off the base.
---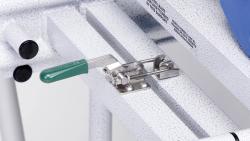 Ease of Use
Connecting the rolling base to the tub base is simple and easy. All it requires it to line up the interlocking tubes and to secure a latch. No tools are required.
SPECIFICATION
| | | | | |
| --- | --- | --- | --- | --- |
| Size: | S/M w/ Folding Base | L/XL w/ Folding Base | S/M w/ Compact Base | L/XL w/ Compact Base |
| Weight Capacity: | 160lbs. | 180lbs. | 160lbs. | 180lbs. |
| Seat Depth: | 13" | 15" | 13" | 15" |
| Inside Seat Width: | 15" | 17" | 15" | 17" |
| Back Height: | 27" | 31" | 27" | 31" |
| Calf Length: | 13" | 15" | 13" | 15" |
| Seat Height Range: | 23.5" - 27.5" | 23.5" - 27.5" | 23.5" - 26.5" | 23.5" - 26.5" |
| Rolling Base Dimension: | 21.5"W x 21"D | 21.5"W x 21"D | 20"W x 17"D | 20"W x 17"D |
| Rolling Base Inside Width: | 16" | 16" | 17" | 17" |
| Rolling Base Height: | 15.5" - 19.5" | 15.5" - 19.5" | 15.5" - 18.5" | 15.5" - 18.5" |
| Tub Base Width at Top: | 31" | 31" | 20" | 20" |
| Tub Base Footprint Width: | 28" - 30" | 28" - 30" | 18" | 18" |
| Tub Base Footprint Depth: | 31" - 33" | 31" - 33" | 17" | 17" |
| Tub Base Height: | 13.5" - 19" | 13.5" - 19" | 14" - 17" | 14" - 17" |
| Overall Length: | 52" | 52" | 53" | 53" |