KidWalk is an innovative pediatric dynamic mobility system that affords freedom of exploration while safely supporting the user. Unlike a gait trainer, the KidWalk has a large mid-wheel configuration that encourages upper-body rotation over the pelvis while allowing upper-extremity freedom. The dynamic action allows lateral weight shift and simulates a natural gait pattern. KidWalk positioning options provide various levels of support to accommodate maximum freedom in upper extremity movement.
The various wheel configuration and small turning radius allows exceptional maneuverability. This is key in affording a child access not only to their home and school environments, but, encourages exploration that has been proven to enhance their cognitive and social development. Tool-free adjustments are quick, exact and easy making KidWalk ideal for schools and institutions.
Easy to use, one hand height adjustment mechanism allows quick positive adjustments while the child is in the unit. All positioning options swing away to allow easy placement and positioning of user. Allows therapeutic adjustment for use in ambulation and therapy oriented activities. Seat and support system move with the client allowing the natural movement of the body while reducing weight and fatigue.
Please allow a 2 -3 week lead time from the manufacturer before shipping.
Not available for International Orders
---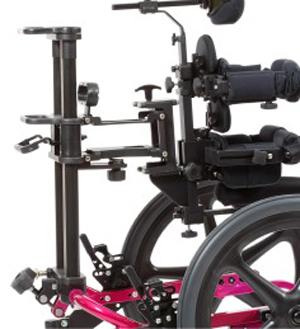 Easy Set-Up and Adjustment
Kidwalk gait trainers are easily adjustable without tools.
Ideal gait training system for schools and institutions alike.
---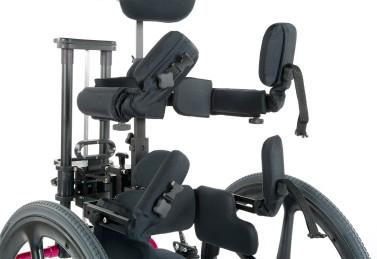 Pelvic and Chest Support
Pelvic and chest support options allow for superior posture positioning to allow for greater stability and success in gait training.
---