Kinevia Duo Movement Therapy
Manufacturer:
Kinetec
Part Number:
4665009451
Price:

$7,795.00

Ea
FEATURES
Upper and lower extremitiy movement therapy
7" color touch screen
Easy adjustment and use
Institutional grade therapy equipment
Passive / Active / Soft / Symmetry
DESCRIPTION
Kinetec Kinevia Duo Active Passive Exercisers are primarily used in long term care, or nursing homes, or physical therapy clinics to provide early passive motion exercise to residents and patients, and to introduce them to acitve and active-assist exercise.
Passive training: Motor drive
A gentle passive mobilisation of your muscles and joints, for example during the warm-up phase. Spasms and tensions are gently eased and dissolved.
Active training: Muscle strength
Depending on what you aim to achieve, you can adjust the pedal resistance to meet your needs.
Soft training: Motor assistance
The motor specifically supports your exercise training. This way you can mobilise even the weakest residual muscle strength.
Symmetry training:
The program supports you by displaying the symmetry when training both sides of the body simultaneously. This way one-sided deficits can be corrected.
Your training results, always viewable:
All important training results are clearly displayed with the touch of a button: Training distance, symmetry, calories burnt, heart rate, use of own muscular strength. With the training statistics you can also analyse longer training periods. You can simply transfer the data to your PC or laptop via the USB interface. Not only you, but also your doctor or therapist will be thrilled by how uncomplicated your training results and therapeutic successes can be analysed.
---
Color Touch Screen Display
Large 7in color touchscreen display allows for easy navigation and operation. Display allows easy access and feed back fro training analysis, adjustment of speed and reisitence, and informative statistical summaries for each session.
---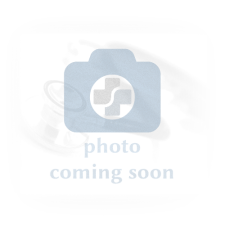 Positive Effects
Kinevia activates muscles and helps to stabilize joints. Range of motion and building active or residual muscles. Proven to regulate tone and reduce and control spasms.
Typical Indications / Applications
Mulple sclerosis
Stroke (apoplexy, hemiplegia)
Paraplegia
Parkinson's disease
Spastic paralysis
---