Ki Mobility Rogue2 Rigid ultralight wheelchair is the newest high-end ultralight rigid designed for the ultimate in style and ultralight performance.
New Wing caster mounting is designed to get as close as possible to where you're going. Includes intuitive caster angle adjustment system that allows for accurate caster angle for superb perfomance.
Backrest angle adjustments can be made with a single tool. The relax feature allows opening the backrest angle 4 or 9 degrees from your selected backrest angle making relaxing, dressing, or repositioning a snap.
Other features of the Rogue2 include adjustable front and rear seat heights, adjustable center of gravity. Rogue2 also features a range of customization options, including different seat widths and depths, backrest heights, and footrest options, to ensure a comfortable and personalized fit for the user.
Overall, the Ki Mobility Rogue2 Rigid ultralight wheelchair is a top-of-the-line manual rigid ultralight wheelchair that provides outstanding performance, durability, and customization options for even the most demanding users.
---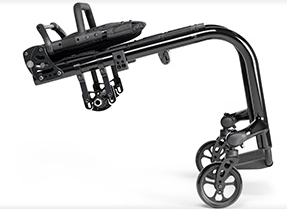 Lightest in Class
New design, effortless adjustments, enhanced strength and the durability expected from the most seasoned riders - with NO change to weight.
---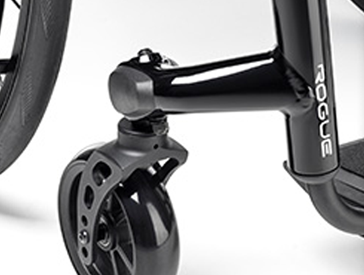 Wing Caster Mount Design
The wings are designed to get you as close as possible to where youre going and what you need. Available with an Optimized position to minimize the chairs footprint or an Expanded position that maximizes stability.
The intuitive Caster Angle Adjustment System makes it easy to get perfect alignment at any seat angle, while the corrosion resistant components protect your chair from the elements.
---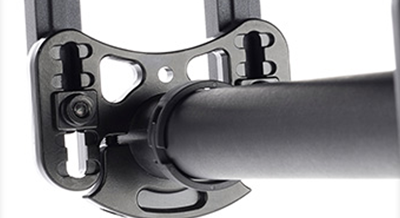 Easy to Optimize / Smooth Transisions
New axle / camber bar design is easy to adjust position with indexes will give you accurate alignment every time.
Camber tube clamp design provides a smooth transition across your body while loading your chair into a vehicle. Minimizing damage.
---