The Rogue ALX has a sleek look, a light frame, a stiffer, more responsive ride all at an incredible price. Rogue ALX's lightweight construction takes a back seat to no one with an 11.2 lb. transport weight and a 20% stiffer and more responsive ride than chairs costing thousands more.
With Ki Mobility you don't have to sacrifice quality, design or options to get a great product at an affordable price.
Previously known as the Tsunami, Ki Mobility has rebranded this chair the Rogue.
---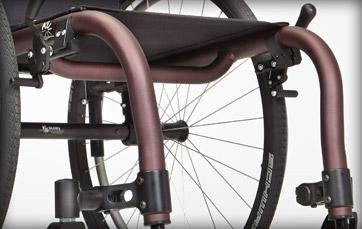 7000 1 3/8" Aluminum Tubing
The signature frame construction of Ki Mobility rigid chairs is like nothing else seen in the market today. Users will not feel anything else like it either, because it is 20% stiffer and stronger than other aluminum rigid frames on the market. The lightweight ultra-stiff 7000 series 1 3/8" tubing is the ideal combination of vibration dampening and rigidity.
---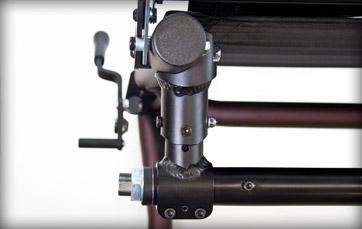 Crescent CG System
Hidden inside your Tsunami, the simple yet ingenious Crescent CG system keeps the side frame free of excess hardware, while providing infinite adjustability. It is this infinite adjustability that allows you to position the CG anywhere along the side frame without worrying about interference with the backrest hardware or aftermarket seating system. Comfort just got easier.
---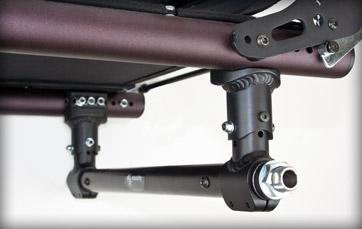 Tubular Component System (TCS)
TCS provides individual seat height setting without the clutter of extra metal and hardware. Seat heights are adjustable up and down in 1/4" increments. This gives you a sleek, clean chair. Also, by using the tubular components we greatly increase the lateral stiffness of the chair resulting in a stiffer, more responsive ride.
---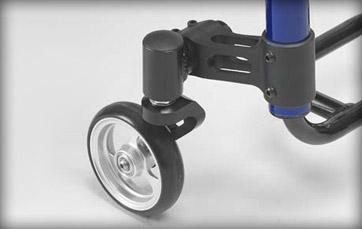 Machined Caster Housings
The distinctive front caster housing design is made from precision machined aluminum, providing a unique visual symmetry that catches the eye and is incredibly strong. The design aids in the responsiveness and durability of the ride, which you will feel with every push forward.
---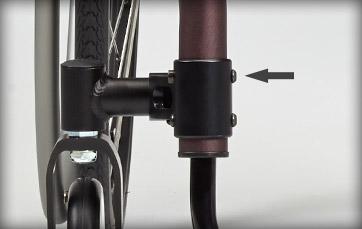 Footplate Adjustment
Infinite Adjustment of your footplate! Now you can easily adjust your footplate in just a few simple steps using just one tool! Simply loosen, adjust and tighten. It is that easy and you are able to achieve the perfect fit, for you.