Southwest Medical
Your partner in health and mobility for over 25 years!
TOLLFREE: 800-236-4215
---
Quickie 5R Ultralight Rigid Wheelchair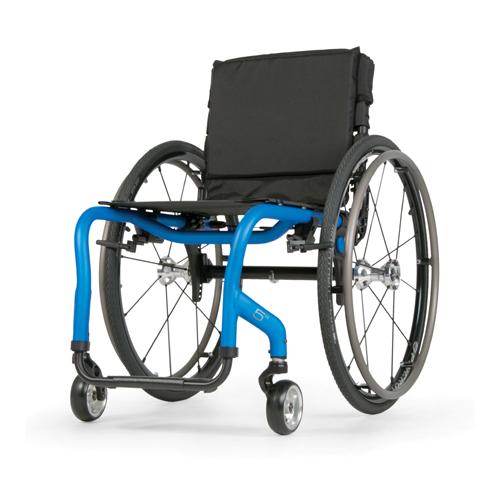 Manufacturer:
Quickie / Sunrise Medical
Part Number:
EIR10
Retail Price:
$2,648.00
Price:

$1,785.00

Ea
FEATURES
Open frame design
Swept axle plate
Lightweight 21.5 lbs
DESCRIPTION
The Quickie 5R provides superior rigid wheelchair performance every day. And as you and or your environment change, the R5 frame and components can adjust to meet your needs.
The frame comes in two options. The Classic frame has a traditional frame length while the Performance frame shortens the footrest width to maximize responsiveness. With either frame option, you'll love the open frame design that improved on the Quickie GT in both style and ride smoothness.
The new axle plate design allows for quick adjustments and comes in two lengths to ensure your ability to make adjustments doesn't bring extra weight to the chair.
The Quickie 5R has a number of additional options and accessories to personalize the chair to your exact needs.
Right now: Get a FREE JX2 Cushion with the purchase of a New Quickie 5R Wheelchair.
---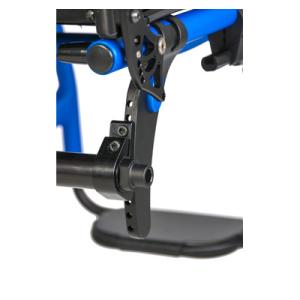 Innovative Swept Indexed Axle Design
New swept-back design not only looks good but is quick and easy to adjust and is available in two lengths.
---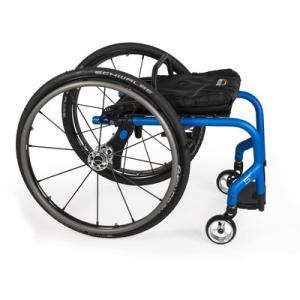 Folding Locking Backrest
Backrest quickly and easily folds flat to make transporting the Quickie 5R a snap. Additionally, Backrest adjusts to meet you specific seat to backrest angle.
---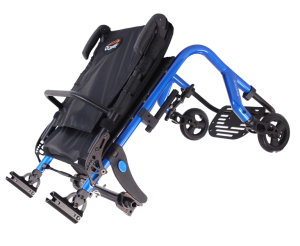 Folding For Transport
Quickie 5R shown with rear wheels removed and backrest folded and locked for transport.
---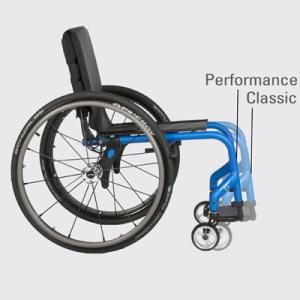 Open Frame Design
Open frame design enhances rider comfort and is available in a performance or classic frame length.
Hydro formed caster design enhances a smooth rider experience.
---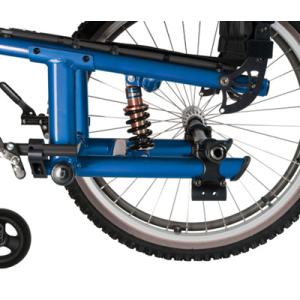 XTR Rear Suspension Option
The XTR Suspension Frame helps you fearlessly conquer curbs, bumps, and tough terrain. Add Mountain wheels, Knobby tires, wide casters, and Frog Legs suspension caster forks for the ultimate off-road wheelchair experience.