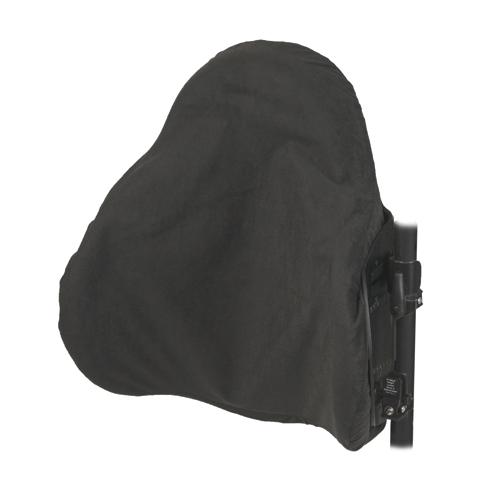 Manufacturer:
Jay / Sunrise Medical
Part Number:
350XB
Retail Price:
$554.00
Price:

$441.00

Ea
DESCRIPTION
The JAY Care Back manufactured by Jay/Sunrise Medical is designed to replace the wheelchairs sling upholstery and offers a comfortable, supportive backrest option. This product is part of JAY Wheelchair Backs, an extensive range of supportive wheelchair seating solutions.
This premium back provides superior postural support, allowing users to maintain their natural posture while seated. Its unique adjustable angle feature can be adjusted from 0 to 39 degrees, ensuring optimal comfort and ease of use. Additionally, the pre-contoured soft-segmented foam insert helps promote a healthy and natural spine shape, offering superior comfort and support for those with kyphotic thoracic spines.
The JAY Care Back also features a handy, easily removable, washable cover for easy cleaning and maintenance.
Overall, the JAY Care Back is a great choice for those who require superior postural support and comfort while seated. With its adjustable angle, pre-contoured segmented foam insert, and washable cover, it offers superior comfort, fit, and breathability. Plus, its easy installation process makes it an ideal addition to any wheelchair or seating system.
Fits 16, 18 or 20" wide wheelchair frames.
---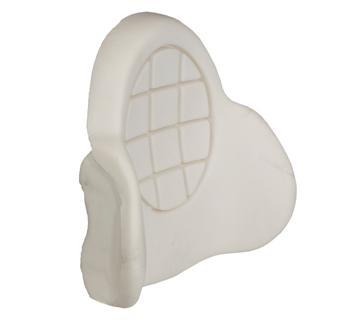 Soft, Segmented Foam
The soft foam insert is segmented, making it easy to cut away and modify to accommodate unique needs and shapes. This ability to customize reduces peak pressures and increases comfort, helping to prevent skin breakdown, specifically along the spine.
---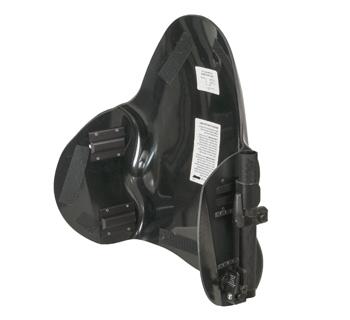 Durable Shell with 4" of Built-In Lateral Support
The Care features a contoured shell with 4" of built-in lateral support to accommodate and help prevent further progression of spinal asymmetries.
---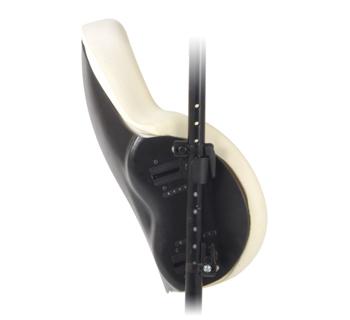 39° of Angle Adjust-ability
With 39° of angle adjust-ability, the Care's four-point mounting hardware increases visual orientation and improves the digestion and respiratory function of individuals with fixed kyphotic postures.
SPECIFICATION
| | |
| --- | --- |
| Product Weight: | Approx. 4.5 lbs |
| Product Width: | 45 cm |
| Weight Capacity: | 250 lbs |
| Back cover material choices: | Washable Cover |
| Back Height | 15"/16" w (18" h), 17"/18" w (18" h), 19"/20" w (20" h), |