Contour Deluxe Tilt-in-Space PVC Bath Chair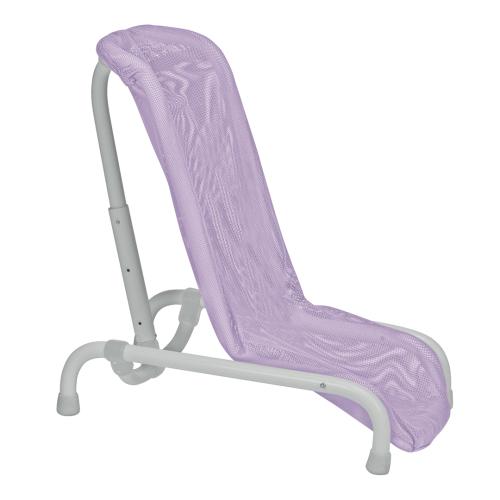 Manufacturer:
Inspired by Drive (Columbia Medical)
Part Number:
BCCD-8x00x
Retail Price:
$539.00
Price:

$428.00

Ea
DESCRIPTION
Gives full trunk and head support during bathing. Twin belts offer a variety of settings. Cover designed to provide unique hammock cradling.
Fits easily in all standard bathtubs. True tilt-in-space, caregiver can quickly change the seating angle to 30, 50 or 70 simply by pressing a button.
Also perfect for TV time, as a lawn chair, or anywhere a lightweight recliner is needed.
---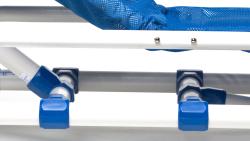 Durability
Bacteria and fungal resistant ComfortMesh seat cover and sturdy PVC combine to provide a great long term solution for daily bathing at home or in a clinical setting.
---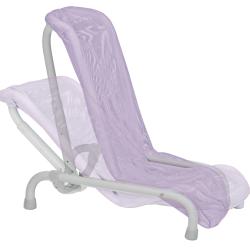 Adjustability
With the simple push of a button (no tools required), the back and seat move together to create angles of 30°, 50°, 70°.
---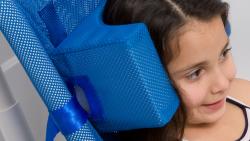 Positioning Support
Two standard positioning belts that can be used in multiple positions provide postural support for the user. Additional belts and supports can be added (accessories) to further enhance positioning efforts.
SPECIFICATION
| | | | |
| --- | --- | --- | --- |
| Size: | BCCD-8500S | BCCD-8600M | BCCD-8700L |
| Weight Capacity: | 100lbs. | 130lbs. | 180lbs. |
| Height Capacity: | < 40" | 40" - 54" | 54" - 68" |
| Overall Length: | 29" | 40" | 45" |
| Seat Depth: | 10" | 16" | 19" |
| Back Height: | 21" | 27" | 33" |
| Inside Seat Width: | 12" | 12" | 17" |
| Outside Width: | 17.75" | 17.75" | 20" |
| Base Length: | 28" | 28" | 28" |
| Seat Height Above Floor: | 2" - 4" | 2" - 4" | 2" - 4" |
| Weight: | 7lbs. | 10lbs. | 12lbs. |