Acti-Lance Special Safety Lancet (8881602208) - HTL-Strefa
| | |
| --- | --- |
| Manufacturer: | HTL-Strefa |
| Unit of Measure: | Bx 100 |
---
Item Number:
8881602208
---
Product Description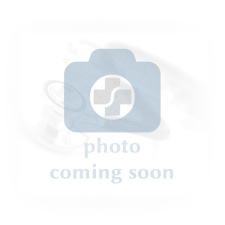 Some images may display non-standard options.
Intuitive top push button activation, concaved design to fit thumb shape, button permanently depresses after use (activation indicator to distinct between used and non-used device).
Easy to handle: intuitive activation, low firing force, No lancet loading required, 2 step operation only.
V-shape body for convenient finger recess and stable grip within users hand.
Closed body assures that the needle stays safely inside the device before and after the puncture which fully protects both patient and user.
Reliable sterility protector completely covers the needle until just few seconds before test. Ergonomic shape guarantees easy twist & pull while preparing for the test.
Safe: no possibility to reuse.
Minimized pain: ultra sharp and silicone-coated needle, double spring mechanism to ensure high puncture speed and eliminate needle vibrations.
Gentle: Electro-polished and silicone-coated needle is linearly driven to assure lower pain and quick healing.
Sufficient to lance once: different color-coded versions, right needle exposure length, adequate blood flow.
Self-destructive mechanism: excluding possibility of reuse, sterilized reliable sterility protector.
Sterile: Needles are gamma-sterilized, fully covered and protected with a sterility tab.
Efficient: adequate blood sample with just single push of the button.
Reliable: Risk of misuse or receiving an incorrect blood sample is eliminated through a unique, patented, self-destructive activation mechanism.
---
| | |
| --- | --- |
| Needle: | 17 Gauge |
| Penetration Depth: | 2.0mm |
| | | | | |
| --- | --- | --- | --- | --- |
| Overall Rating: | | 0 Reviews | | |
---
Be the first to review this product, add your review today!