Encore - IMPO-AID Ring Kit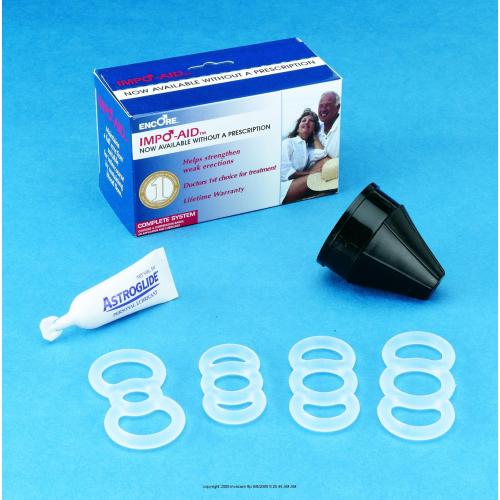 Manufacturer:
Encore
Part Number:
IA4
Price:

$71.40

ST 1
DESCRIPTION
Rediscover excitement. These bands sustain your blood flow -- maintaining your arousal. This is the only impotence treatment that is endorsed by doctors worldwide that doesn't use drugs or surgery.
---
Impo-Aid. Now Available Without a Prescription. Maintains a full erection suitable for intercourse by sustaining blood flow.
Doctors 1st choice for treatment
Lifetime Warranty
Complete System contains 4 compression bands, an applicator and lubricant.
Can restore ability for normal intercourse
Helps strengthen weak erections
Easy to use, applies in seconds
Reusable many times
Completes erection for patients on injection therapy
The only treatment available without the use of drugs or surgery that is endorsed by doctors worldwide.
Impotence may be the result of an undiagnosed disease. Please see your doctor.
This is a non returnable item.