SenSura Click Convex Light Standard Wear Barrier (11012, 11022, 11023, 11024, 11032, 11011, 11021, 11031, 11041) - Coloplast
| | |
| --- | --- |
| Manufacturer: | Coloplast |
| Unit of Measure: | Bx 5 |
---
Item Numbers:
11012, 11022, 11023, 11024, 11032, 11011, 11021, 11031, 11041
---
Product Description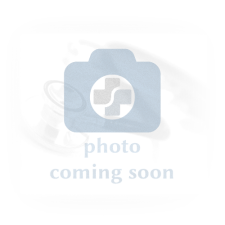 Some images may display non-standard options.
Like all other SenSura products, the SenSura Convex solution features the double-layer adhesive. Its unique convex shape is designed to help if you have:

A flushed or retracted stoma
A stoma in skin folds
Extra security needs
The convex shape provides a light inward pressure on the area around the stoma. This helps to push the stoma outwards, reducing the risk of leakage.

Double-layer technology
SenSura has a double-layer technology comprised of a darker skin friendly contact layer and a lighter strong protection layer.

Protection layer
The strong protection layer protects the skin from leakages and prevents the adhesive from eroding away from contact with stoma output.
Skin friendly layer
The layer in contact with the skin absorbs sweat and moisture. This helps to keep the skin dry and healthy and reduces the risk of skin irritation.
Flex patterns
Flex patterns make the adhesive more flexible, thus giving greater wearing comfort as the barrier conforms to your body.
Tack and adhesion
The adhesive has a good tack and strong adhesion to the skin, providing security and confidence. As the adhesive absorbs moisture, it will swell and seal around the stoma, offering further protection.
Removal ear
It is easy and painless to remove the adhesive from the skin. The adhesive is also formulated so that residues are not left behind when it is removed.
---
| | | | | |
| --- | --- | --- | --- | --- |
| Overall Rating: | | 0 Reviews | | |
---
Be the first to review this product, add your review today!