New Image 12" Drainable Pouch w/o Filter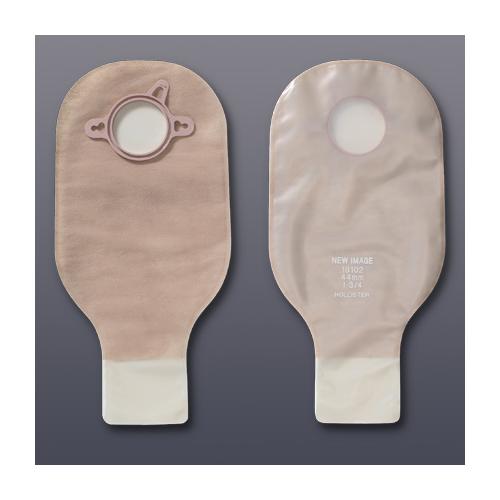 Manufacturer:
Hollister
Part Number:
Price:

$34.55

BX 10
DESCRIPTION
The New Image 12" Drainable Pouch without Filter by Hollister is a great option for those with ostomy needs. This durable pouch provides reliable protection against odors, is flexible and comfortable to wear, and is suitable for both wet and dry environments. The built-in pouch clamp closure ensures a secure seal to the skin barrier, preventing unintentional separation, while the belt tabs provide extra support and convenience when used with an ostomy belt. The odor-barrier rustle-free outer panel is designed to enhance comfort and reduce noise during movement.
The patented locking system attaches the pouch securely to the skin barrier with a simple click, ensuring a safe and secure fit. The pouch is also water-resistant and is designed to withstand submersion without losing its adhesive properties. The pouch also features ComfortWear panels which provide extra cushioning and flexibility for optimal comfort and ease of use.
With its innovative design and features, the New Image 12" Drainable Pouch without Filter is an ideal solution for those with ostomy needs. Its lightweight construction allows it to move with the wearer's body, and its breathable fabric keeps the user cool and comfortable. The convenient and secure attachment system means that the pouch stays firmly in place no matter how active the wearer is. With this reliable and durable product, users can enjoy greater security and comfort in their everyday life.
---