New Image Lock 'n Roll Drainable Pouch - Beige w/o Filter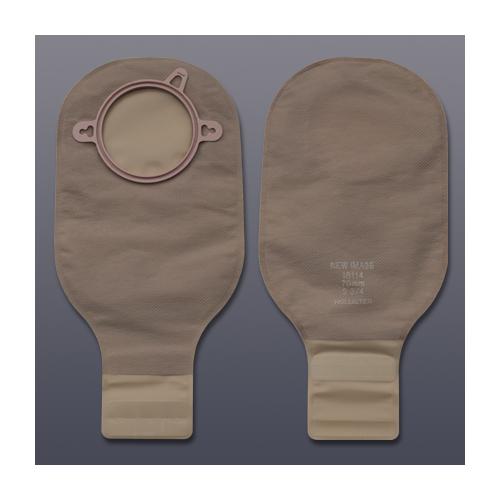 Manufacturer:
Hollister
Part Number:
1811X
Price:
$30.40

BX 10
DESCRIPTION
Tthe ultimate in low profile, high security New Image Two-Piece Ostomy System offers a complete range for both hospital and home use. Use with a color code matched New Image Skin Barrier. Lock 'n Roll pouches contain state-of-the-art plastic fasteners that lock into place when they are squeezed together. You can Feel the Seal, which ensures the closure is secure. There are 2,580 plastic fasteners on every pouch. There is no fabric or Hook and Loop to absorb the pouch contents so it makes cleaning easy.
Easy to Close, simply roll it three times in the same direction, press from the middle out and feel the seal. Simple for all drainable pouch users including those with vision and dexterity problems.
Easy to Empty, lightly pinch the sides of the leak-proof outlet for easy control of content flow. Firm reinforcing strips shut as soon as you stop pinching. Simple to control the content flow from the pouch.
Easy to Clean, simply clean the inside of the pouch tail by wiping it with a damp tissue.
---
REVIEWS
Please review this product!