WBF Stoma Care Protective Prep Pads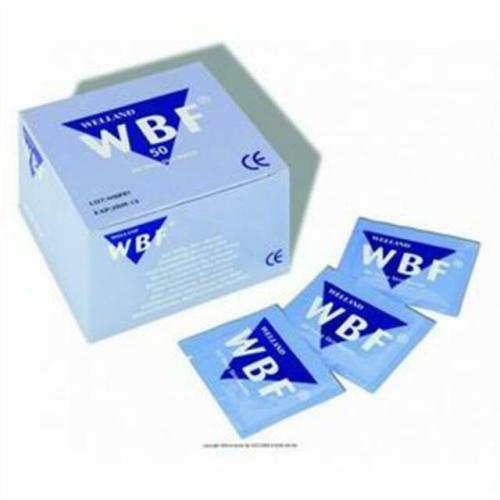 Manufacturer:
Montreal Ostomy
Part Number:
Price:
$50.90

BX 50
DESCRIPTION
WBF Stoma Care Protective Prep Pads are a pure silicone based barrier film, with no added ingredients or alcohol. It will not sting when used on red, sore or excoriated skin. It dries in seconds.
WBF Pads are used as a secondary skin cover. It acts as a barrier film between the skin and the outside world. It works by protecting the skin against excoriating enzymes in the body's waste such as those found in feces, urine, exuding ulcers and fistulas. These pads protect the skin from a stripping effect from repeated removal of wound care, incontinence, surgical and stoma care products such as hydrocolloid, tapes and adhesives. It works by removing the pad film rather than the skin.
WBF Stoma Care Protective Prep Pads are formulated without alcohol to provide the effective protection you require, without the risk of stinging when applied to sore or sensitive skin. WBF can be used on peristomal skin as a barrier and is suitable for use with colostomies, ileostomies and ileal conduits/urostomies.
---
REVIEWS
Please review this product!