Genius 2 Tympanic Thermometer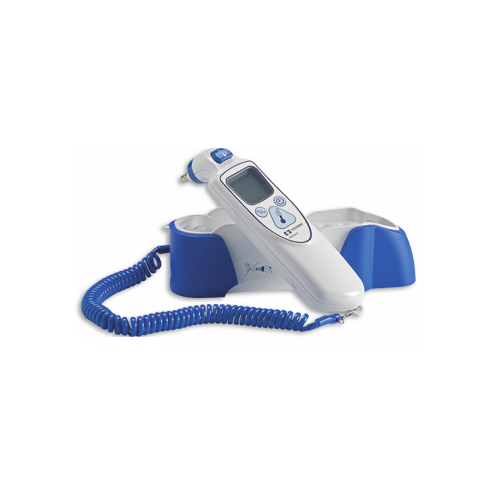 Manufacturer:
Covidien
Part Number:
303000
Price:
$519.20

Ea
DESCRIPTION
GENIUS Model 3000A Tympanic Thermometer. The GENIUS Ear Tympanic Thermometer uses the patented PEAK SELECT SYSTEM to record, analyze and select the highest and more accurate temperature in less than two seconds. Count on GENIUS Tympanic Thermometer to deliver accurate temperature while saving staff time, minimizing infection control concerns and ultimately paving the way for better patient care.
The PEAK SELECT SYSTEM is a technology that records and analyzes 32 separate measurements and selects the highest, most accurate temperature in less than 2 seconds. Research shows that the tympanic membrane has an almost 1:1 relationship of infrared emission to true temperature, and as such, is an excellent approximation of core temperature because of the blood supply that it shares with the hypothalamus. The tympanic membrane is the closest membrane to, and shares blood flow with, the hypothalamus (the bodys thermostat). The temperature from this membrane provides one of the closest predictors to the bodys core temperature.
---
REVIEWS
Please review this product!