Urocare Reusable Night Drain Bottle - 2000 cc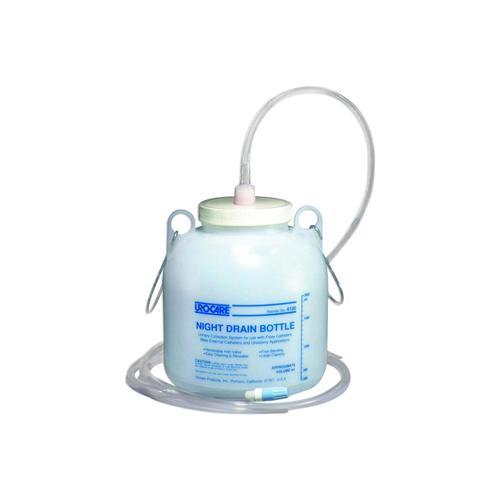 Manufacturer:
Urocare
Part Number:
4100
Price:
$55.00

Ea
DESCRIPTION
Urocare Night Drain Bottle is an effective bedside drainage system for use with Foley catheters, male external catheters, urostomy, ileostomy, suprapubic applications, etc.
Drainage bottle has a large bottom surface area with a small corner radius so it cannot be tipped or pulled over easily and is simply transferred from one side of the bed to the other.
Made of rigid, high-density polyethylene (HDPE),this bottle may be cleaned and reused many times. An easy-to-open cap with a large opening makes it easy to empty and clean. We recommend Urolux for cleaning all reusable urinary appliances
For use with foley indwelling catheters, male external catheters, and urostomy applications.
---
Kit Includes:
2000 cc Drainage Bottle
60" Drainage Tubing
Red Anti Reflux Valve
Drain Bottle Adapter
Pair of Hooks for Hanging
DOCUMENTS
REVIEWS
Please review this product!