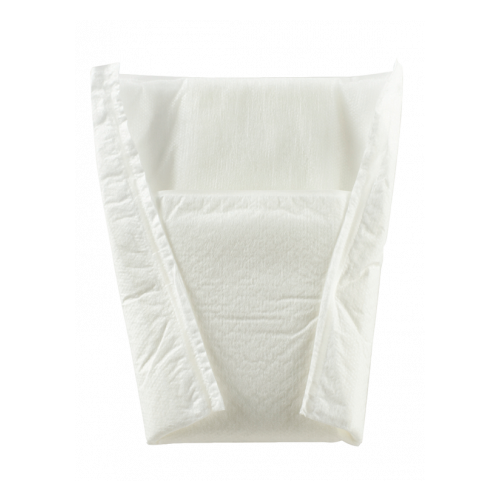 Manufacturer:
Coloplast
Part Number:
4200-B
Price:

$76.50

BX 30
DESCRIPTION
Designed for light to moderate incontinence, the Manhood Absorbent Pouch uses a super absorbent polymer and can hold 250cc (or slightly more than 1 cup) of liquid, keeping the skin dry.
The pouch is made to hold the penis, and any leakage or dripping will be caught by the pouch and be absorbed by the polymer.
Each pouch has a 4 inch strip which adheres to your underwear to keep the it in place.
In reality they are shaped more like a flat ended cone.
One size fits most.
---