Between-the-Rails Welded Lower Tabs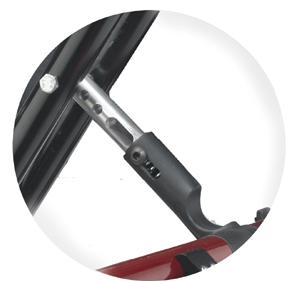 Traditionally, cross braces have been engineered to form a parallelogram. This geometry was required to allow the cross brace to fold.
It also forces compromises. Cross braces unsupported by the frame can be racked and are vulnerable to breakage unless reinforced. Reinforcement usually means a much heavier chair.
The construction of other between-the-rails design (with welded lower tabs) adds weight, cost and restricts the ability to fold up the chair.