Southwest Medical
Your partner in health and mobility for over 25 years!
TOLLFREE: 800-236-4215
---
Male Urinal Kit - McGuire Urinal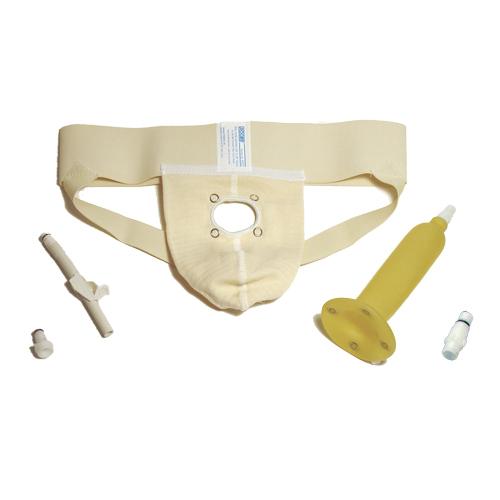 Manufacturer:
Urocare
Part Number:
4400
Your Price:
Out of stock
DESCRIPTION
Male Urinal Kit (McGuire style) Lightweight, detachable sheath. Fits any leg bag, reusable or disposable. This male urinal is an effective and economical daytime alternative to under pads and diapers for men that experience surge or overflow incontinence and dribbling. a quick and easy application method eliminated the need for multiple changes, adhesives and adhesive removers.
It can either serve as a drip urinal for those that are only partially incontinent or with the use of the various supplied adapters, it can be directly connected to any reusable or disposable leg bag or drainage system.
---
NOTE: not recommended for overnight use.
SPECIFICATION
| | | | |
| --- | --- | --- | --- |
| Model | Size | Waist Size | Sheath Size |
| 4401 | Large | 38" - 46" | 20 - 40mm Diameter x 7" (17.8cm) Long |
| 4400 | Medium | 26" - 38" | 20 - 40mm Diameter x 7" (17.8cm) Long |