Southwest Medical
Your partner in health and mobility for over 25 years!
TOLLFREE: 800-236-4215
---
Mighty Lite Wheelchair by Kid Kart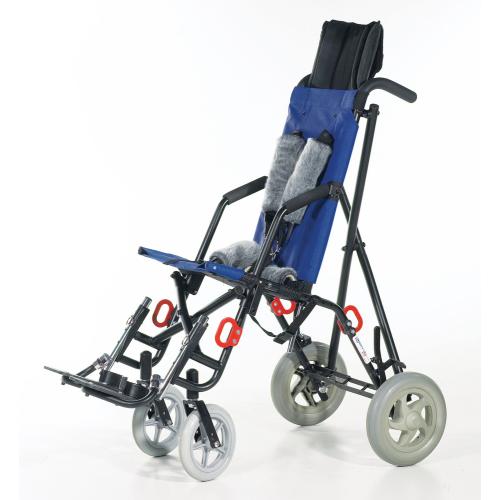 Manufacturer:
Quickie / Sunrise Medical
Part Number:
MIGHTYLITE
Retail Price: $1,810.00
Your Price:
Out of stock
DESCRIPTION
When it comes to the mighty job of transporting children, nothing beats the new Mighty Lite Wheelchair by Kid Kart. This agile pediatric transportation-chair is capable of handling complex positioning and mobility needs for short distances and milder positioning needs for longer trips. It even sports a transit tie-down option for children who are required to stay in the chair during transportation. The Mighty Lite Wheelchair by Kid Kart provides the "Might" so you won't have to.
---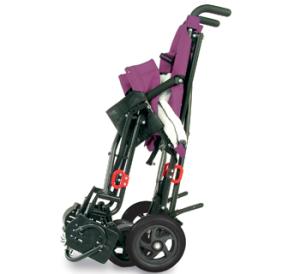 Lightweight, Folding Frame
A 16" wide Mighty Lite weighs only 29 lbs, making it a manageable travel wheelchair. When your family is on the go, the Mighty Lite folds into a compact package to fit well in small spaces.
---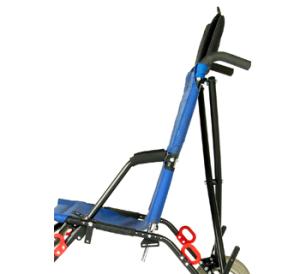 Adjustable Seat and Back Angles
For a seat position fit to individual needs, the highly adjustable Mighty Lite gives you the option of a 15° or 22° seat angle (tilt) and an 85°, 90°, or 95° back angle.
SPECIFICATION
| | |
| --- | --- |
| Overall Weight: | 29 lbs. at 16 in. wide Transit-ready frame |
| Seat Widths: | 12 in - 18 in seat width |
| Weight Capacity: | 150lbs (120lbs w/ Transit Option) |
| Folded Dimensions | 24 in. x 28 in. x 20 in. |
REVIEWS
Please review this product!