Quickie 2 Ultralight Wheelchair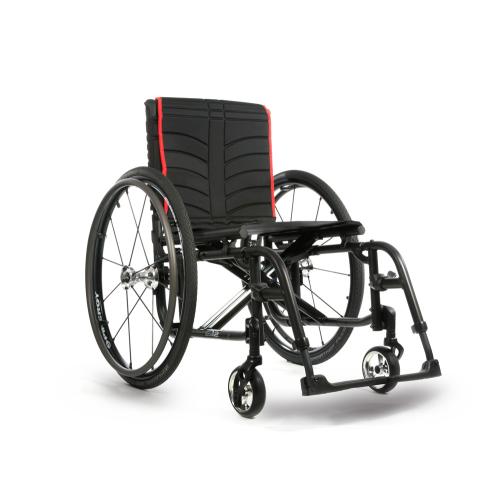 Manufacturer:
Quickie / Sunrise Medical
Part Number:
EIQ2X
Retail Price:
$2,363.00
Price:

$1,476.00

Ea
Free JAY Cushion with Purchase!
FEATURES
More features and options than any other chair on the market today.
Black anodized chair parts standard.
Multiple wheel and caster combinations.
Caster housing adjustments allow for true fork alignment when changing seat angles.
Armrest options allow the ability to customize for optimal user support, positioning and transfer needs.
Foot plate and hanger options are interchangeable for growth and changing needs.
New swing in and out footrests
DESCRIPTION
Quickie's ultralight folding wheelchair flagship, the Quickie 2, has more features and options than any other folding ultralight chair on the market today.
The Quickie 2 brings advanced aesthetics and technology to the folding ultralight wheelchairs. The 7000 Series Aerospace Aluminum makes the crossbrace more rigid, stronger, and lighter. A stronger frame results in an increased weight capacity of 300 pounds, while the overall weight is reduced. It's incredibly versatile axle plate along with the modern wheels, caster housing, and upholstery, provide you with a great-looking, easy-handling, and even more lightweight folding chair.
The Quickie 2 is customized to your individual angles and measurements. The modular frame and interchangeable components can change with you as your body and environment change. Choose from over 1,000 configurations of components - many at no additional cost. You can also choose the hemi frame, depth-adjustable back, angle-adjustable back, or the Quickie Xtender Power Assist for extra push. With more selection of features and more customized measurements, the Quickie 2 is built to be an extension of you.
It's versatility and well-established track record makes the Quickie 2 the premier choice in a manual folding wheelchair. The Quickie 2 is simply the best designed custom ultralight wheelchair available today.
---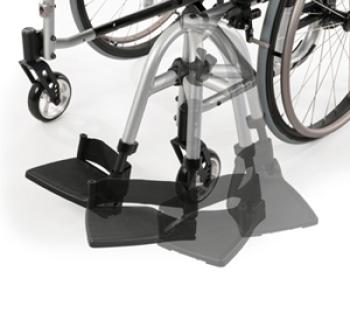 New Intuitive Hanger Design
The Quickie 2's swing-in/swing-out hanger design features an intuitive bi-directional release lever that follows your hand's movement and a tapered locking mechanism that prevents loosening over time.
---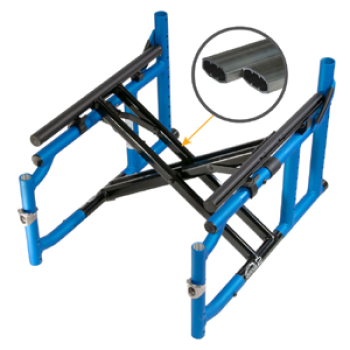 Stronger and Lighter Ultralight Wheelchair
Light & Durable Crossbrace
New 4-arm 7000 Series Aerospace Aluminum diamond shaped crossbrace design now increases the weight capacity of the Quickie 2 to 300 pounds. There is no better frame construction for the folding ultralight wheelchair.
More Axle Adjustability
New axle plate design allows even more options for rear floor to seat height adjustments.
---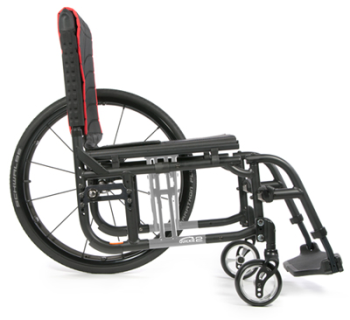 Modularity
The Quickie 2 offers a highly-adjustable modular chair offering multiple front frames and seat rails in combination with an independent cross brace and rear frame.
This is important when considering any potential changes in a user's condition, function, growth and/or environment. When expanding or lengthening the chair, only selected components need to be replaced, not the entire chair.
---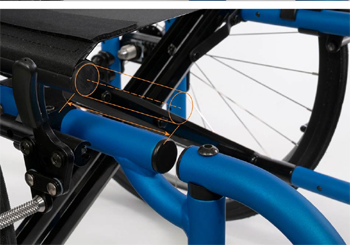 Many Sizes to fit
Counting on nine seat depth frames, 11 frame widths, and eight different frame depths, the QUICKIE 2 is designed to fit you both today and tomorrow.
---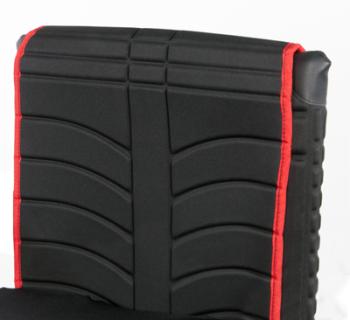 EXO Upholstery
EXO upholstery brings a sleek, modern style to the Quickie 2 providing optimal positioning. It is simple and fast to adjust with or without tension adjustability. Its light weight and premium aesthetics makes it the perfect addition to the Quickie 2.
---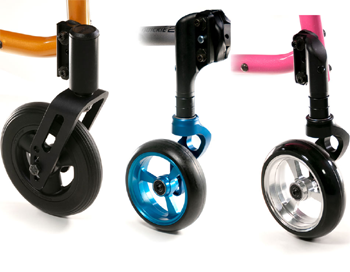 Quickie 2 Caster Housing Selection
Achieve a more nimble ride with added stability by leveraging the QUICKIE 2's unique range of caster sizes and options to better navigate the unique and ever-changing environment in which you live. Let our experts help you choose the right configuration for your needs.
REVIEWS
RATING:
Total Reviews: 1
11/4/2015 4:37:10 PM
Review by,
COLEEN from UT