Supracor StimuLITE Sport Cushion
| | |
| --- | --- |
| Manufacturer: | Supracor Systems |
| Unit of Measure: | Ea |
---
Item Number:
SPXXXX
---
| | |
| --- | --- |
| Retail Price: | $278.00 |
| Total Savings: | $38.00 |
| Your Price: | $240.00 |
Product Description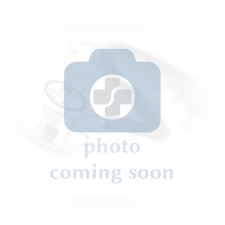 Some images may display non-standard options.
Maceration Resistance:
Skin maceration is the softening of the skin as a result of continual exposure to bodily fluids or moisture. Severely softened or macerated skin is less tolerant of pressure and can lead to breakdown. Stimulite honeycomb is perforated, allowing air to circulate through the cushion and moisture to evaporate. a breathable cover wicks away moisture and helps keep the skin dry. Both the Stimulite cushion and its cover are machine washable and dryer safe, making it easy to maintain good skin hygiene.
Pressure Relief:
Honeycomb structure provides uniform load distribution. Stimulite cushions relieve pressure by distributing it away from the hot spots. As a result, bony protuberances "feel" the same pressure as the surrounding anatomy. The Stimulite Sport Cushion's multi-layered honeycomb construction -- each layer a different stiffness -- provides internal contouring, allowing the user's weight to be distributed over a much wider area as compared to most pressure relief cushions.
Shear Force Reduction:
The horizontal stiffness of a cushion material determines both its shear resistance and its stability. Too much stiffness increases shear force, while too little decreases stability. The three-layered Stimulite cushion minimizes shearing without sacrificing stability. The compliant top layer has a low horizontal stiffness for reducing shear forces against the skin. The two bottom layers have a higher horizontal stiffness for optimal stability. The cushion's stretchable cover works in conjunction with the honeycomb to diffuse lateral force against the skin.
---
Lightweight
Completely Ventilated
Uniform Load Distribution
Shear Resistant
Antifungal, Antibacterial and Odor Resistant
| | | | | |
| --- | --- | --- | --- | --- |
| Overall Rating: | | 0 Reviews | | |
---
Be the first to review this product, add your review today!
Customers Who Bought This Item Also Bought

Durable and light, these covers will extend the life of your cushion by protecting them from dirt, dust and the elements. Cushion covers are specific to the size of your cushion. For a perfect...
---
---
More features and options than any other chair on the market today.

Black anodized chair parts standard.

Multiple wheel and caster combinations.
---
---

The Supracor Stimulite Contoured Cushion is ideal for paras, quads, and those who require greater positioning and a high level of pressure management. A multilayered honeycomb is shaped into a subtle...
---
---