Southwest Medical
Your partner in health and mobility for over 25 years!
TOLLFREE: 800-236-4215
---
1. Choose Manufacturer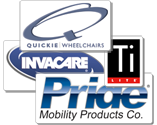 2. Choose Product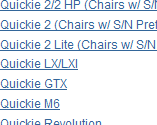 3. Select Part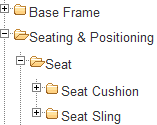 4. Add to Cart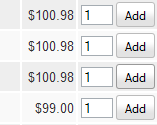 Loading...
Jay Cushions & Backs
JAY BACKS

JAY J2 BACK

JAY J3 BACK

J3 LT BACKS

J3 MT BACKS

J3 UT BACKS

J3 SH BACKS

MOUNTING HARDWARE

LATERALS

HARNESSES

HEADRESTS

J3 PLUS BACK

J3 CUSTOM BACK

JAY ZIP BACK

JAY CUSHIONS

JAY FUSION

JAY J2 CUSHION

JAY J3 CUSHION

JAY ACCESSORIES

JAY DISCONTINUED

DISCONTINUED JAY BACKS

JAY MODULAR BACK

JAY PRECISION BACK

JAY J3 HV BACK

DISCONTINUED JAY CUSHIONS

JAY BASICPRO

JAY CARE

JAY LITE

JAY PROTECTOR

JAY TRIAD CUSHION

JAY XTREME CUSHION

JAYJ-GEL

SOFT COMBI CUSHION

JAY COMBI
Jay Cushions & Backs
Name: Jay Cushions & Backs:
Manufacturer: Sunrise Medical

Use Menu Above
We have the largest Jay Cushions & Backs parts catalog available. Find all the Jay Cushions & Backs parts you need, including all Seating type models for Sunrise Medical products. Jay Cushions & Backs parts are available to be shipped directly from the manufacturer. Get the lowest prices possible on Jay Cushions & Backs parts. Getting your Jay Cushions & Backs back into working condition is our top priority at Southwest Medical. Call us at 800-236-4215 for assistance in locating your replacement parts.