Southwest Medical
Your partner in health and mobility for over 25 years!
TOLLFREE: 800-236-4215
---
1. Choose Manufacturer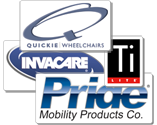 2. Choose Product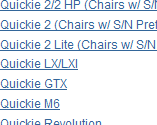 3. Select Part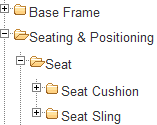 4. Add to Cart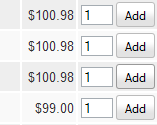 Loading...
Catalyst 4
Frame

Front Frame

Rear Frame

Side Frame Assembly

Cross Braces

Axle Plate

Transit Brackets

Casters, Forks And Stems

Anti-Tips

Wheels

SoftWheels

Wheels

Handrims

Tires

Tubes

Rim Strips

Wheel / Tire / Handrim Assemblies

MAXX Mag Wheel / Tire / Handrim Kits

Spoke Wheel / Tire / Handrim Kits

Wheel / Tire Assemblies

Wheel Locks

Seat Upholstery/Seat Pan

Backrest

Back Upholstery

Discontinued Back Upholstery

Footrests

Hangers

Hanger Extensions

Footplates

Armrests

Side Guards

Accessories

Calf Straps

Bags

Pelvic Positioning Belts
Catalyst 4
Name: Catalyst 4: Catalyst 4 Footplates - Composite
Manufacturer: Ki Mobility
Sizes for footplates are based on seat width. Only compatible with extension tube hangers. If changing footplate style, new extension tubes may be needed.
Attachments:
| Pos. | Part # | Description | Remarks | Price | UOM | Buy |
| --- | --- | --- | --- | --- | --- | --- |
| 2 - 4 | 112895 | Hardware Assembly for Composite Footplate | | | EA | |
| 1a | 100537 | Footplate Composite 14-15" Wide CAT/TILT | | | EA | |
| 1b | 100540 | Footplate Composite 16-17" Wide CAT/TILT | | | EA | |
| 1c | 100542 | Footplate Composite 18-24" Wide CAT/TILT | | | EA | |
| 2 | 000053 | Saddle 3/4" | | | | |
| 3 | 101849 | M6 x 65 SHCS Blk Zn | | | EA | |
| 4 | 100658 | M6 Nylock Nut Blk Zn | | | EA | |