Southwest Medical
Your partner in health and mobility for over 25 years!
TOLLFREE: 800-236-4215
---
1. Choose Manufacturer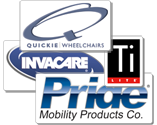 2. Choose Product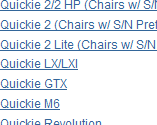 3. Select Part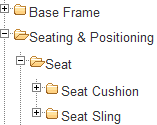 4. Add to Cart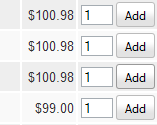 Loading...
Catalyst 5Vx
Frame

Front Frame

Rear Frame

Side Frame Assembly

Cross Braces

Axle Plate

Transit Brackets

Casters, Forks And Stems

Anti-Tips

Wheels

Wheels

SoftWheels

Handrims

Tires

Tubes

Rim Strips

Wheel / Tire / Handrim Assemblies

MAXX Mag Wheel / Tire / Handrim Kits

Spoke Wheel / Tire / Handrim Kits

Wheel / Tire Assemblies

Wheel Locks

Seat Upholstery/Seat Pan

Backrest

Back Upholstery

Discontinued Back Upholstery

Footrests

Hangers

Hanger Extensions

Footplates

Armrests

Side Guards

Accessories

Calf Straps

Bags

Pelvic Positioning Belts
Catalyst 5vx
Name: Catalyst 5Vx: Catalyst 5vx Tires - Schwalbe Marathon
Manufacturer: Ki Mobility
Tire Component Chart | Tire Compatibility Chart | Wheel & Tire Outside Diameter Reference Please note tab mounted handrims must be installed prior to the tire being installed.
Attachments:
| Pos. | Part # | Description | Remarks | Price | UOM | Buy |
| --- | --- | --- | --- | --- | --- | --- |
| 1a - 3 | 110015 | Tire 24" x 1" Schwalbe Marathon, Inner Tube and Rim Strip | | | EA | |
| 1b - 3 | 110016 | Tire 25" x 1" Schwalbe Marathon, Inner Tube and Rim Strip | | | EA | |
| 1c - 3 | 110017 | Tire 26" x 1" Schwalbe Marathon, Inner Tube and Rim Strip | | | EA | |
| 1a | 117143 | 24 x 1 Tire (25-540) | | | EA | |
| 1b | 117144 | 25 x 1 Tire (25-559) | | | EA | |
| 1c | 117145 | 26 x 1 Tire (25-590) | | | EA | |